Thanks for visiting our site. We are a small hobby breeding kennel located in Waco,Texas. The Guardian Kennel takes pride in our very own German shepherds and we decided to breed because of our love for the breed and to offer our puppies to families who are wanting a good family pet at a reasonable price. I've been told lots of times how happy someone was that they found our site. Simply because our prices are far lower than most others and I have formed a breeding program that targets just about any families wants and needs. Our breeding program produces beautiful German shepherd puppies. We offer black/tans, black/reds, and sables. We have created a social network through Facebook that lets you see most of our puppies growth and development as well as getting to interact with other Guardian Family members, our puppies comes with a lifetime health guaranty (if you agree to keep your new Guardian puppy on the NuVet vitamin) and a 3 year guaranty on hips/elbows. You also get our lifetime support as well as our friendship. I make this personal because I care about our puppies and want to see them thrive and succeed in their new homes.
    We've added in our opinion the best bloodlines in the United States, the West German show lines. These West German shepherds will have a higher price but when you see their pedigree's you will see they have some of the most recent World Seiger winners. Our West German's have VA1 Pakros d'Ulmental, VA1 Karma vom Ochsentor, VA1 Bax von der Luisenstraße, 2X VA1 Yasko vom Farbenspiel, VA1 Ursus von Batu, and the ever legendary VA1 Zamp vom Thermodos. These 6 German shepherds were at one time the #1 German shepherd in the WORLD. Our West German shepherd puppies will have the highest quality bred in them, giving your family the best German shepherd that money can buy. In other words if QUALITY is what your seeking then our West German puppies will meet your needs. While most of these West German puppies can and will make an excellent SV show or working dog our puppies are intended as Family Pets only. We put in a lot of hard work in taking care of our babies. We do our best to follow the American Society for the Prevention of Cruelty to Animals (ASPCA) responsible breeder practices. Our puppies and adult dogs receive appropriate vet care through the Animal Hospital of Waco and Dr. Judd's vet office, our puppies are raised in our home for the first 5 weeks of their lives and never live in small wire crates stacked on top of each other, we maintain clean kennels, and most importantly, we are an honest family doing the best we can to provide you with a quality German Shepherd puppy. We encourage your family to visit our home to meet our dogs in person or talk to someone who has purchased one our puppies and you will see that we truly love our dogs and treat them like part of the family. Currently we don't show or work our dogs but our dogs are loved, socialized, and cared for on a daily basis by our entire family. With the addition of Yatzee, I will be looking into getting her BH and schultzhund 1 title so we can get her V rating. This could be the beginning to something new here. I know showing and putting titles on a German shepherd is hard work. This is why breeders of this magnitude can and will charge the amount of money they do for their puppies. But I will promise to continue to think of the many many families who can't afford these high dollar prices. My kennel will have affordable German shepherd puppies for almost any family and for families who seek just a little higher quality, I will have puppies for you. Our #1 goal is 100% customer satisfaction! We do our best to go above and beyond to make your buying experience the best it can be. If you live close by, we allow you to visit anytime to see your puppies progress. We have made many friends and have touched many families lives with our puppies. We recieve many many update's, pictures, and very positive testimonies from our puppies. This is what motivates me everyday to do my best. Breeding dogs is by no means an easy job and requires 24/7 attention. I will also add, after you pay the bills, employee's, provide premium food, medications, shots, vet visits, kennel supplies, and dog supplies there is very little profit to be made and if any. In other words this isn't a "let me" get rich scheme or puppy mill. This is more than just my business or my job, this is my life and my dream. Once the sale is final and you take your new Guardian baby home, we will stay in contact with you to see how our puppy's growing and maturing. We have quite a few testimonials that will prove that I love my dogs and that I take care of them and our puppies with the best care possible. Please browse our site and check out our dogs and what we have to offer. If we don't have what your looking for, e-mail us and maybe we can help you find what it is that your wanting. We have come to know some pretty good breeder's that will be happy to help you find your perfect family pet. We thank you once again for visiting our website. 

Please take the time to sign our guest book

On our guest book's, I can't reply to your post, so please if you inquiring about any of our puppies or breeding's, please go to the contact page for our phone number or email. Thx.

Affordable Purr-fect Family Pets for your family to enjoy.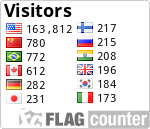 This counter added 3/11/2011


Only given to
Cool K9 Websites!

Wolfgang/Brandy puppy at 4 weeks

Wolfgang/Brandy puppy at 4 weeks

Bianca and KiKi watching over momma and Ashley.

KiKi and Ellen (who is also pictured at the bottom of the page) watching over our son Gabriel

This is Ava AKA our CoCo from Wolfgang/Brandy litter at a little over a year old.

Bianca and KiKi can't be seperated

Our daughter Elisa with KiKi and Blanca

Noel AKA Thor with his new buddy

This is Baily AKA our Candi from Wolfgang/Brandy litter around 18 months old

one of our "Q" litter puppies just 3 days of being in his new home

Bruno is a Laso/Sugar male puppy

The Hegle Family and Saber ( Sadie/Wolfgang male pup)

These pictures were taken at our old home. I leave them up because I don't want to forget where we came from. This is where it all began.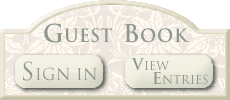 Stella, one of our past Guardian babies from our E litter

Kaine, another past Guardian baby from our L litter

Bruno, one of our most recent Guardian babies from the Q litter

Texas from our T litter who now is enjoying the rocky mountains and hillsides in Arkansas.

Ulysses AKA Hank, one of the U litter pups and his new mom to be, paying him a visit here at The Guardian Kennel

Presley from our " L " litter